Human Engineering (Mayan Medicine) ~
Conference in Chicago by GGS Balam
May 30th – May 31, 2015
​Ingenieria Humana (Medicina Maya) ~ Conferencia en Chicago por GGS Balam
Human Engineering (Maya Medicine) ~ Conference by GGS Balam
La Catrina Café 1011 W. 18th St Chicago, IL 60608
Saturday, May 30, 2015 6p.m.-8p.m.
Sunday, May 31, 2015 4-6p.m.
Friday, June 5th a.m. – p.m.
+ 5 days for consultation/ + 5 dias de consulta
***(dates subject to change per international trip to be in Chicago by speaker, possible dates and locations may be added, translation to Spanish coming soon, talk will be in Spanish with English translator)***
           We are honored to host the presence of maestro Guillermo J. Gonzalez Soto (GGS) Wink Z'ek Balam, an 87 year old scientist, investigator, engineer, and former teacher at Instituto Politecnico National for 27 years in Mexico City. Traditional Aztec dancer and student of natural healing as practiced by the ancient Maya civilization passed on to the ancestors of the Mesoamerican cultures, including the Aztec Mexika people. Maestro Gonzalez Soto is author of 56 books. On his visit to Chicago, we will focus on his book, Yoga Maya Quiche.
           Maestro Balam has developed proprietary technology to perform an integrative diagnosis for your health in his seminar. First, he will need your date of birth to and full name. Uniquely, he combines advance technology with ancient principles of Mayan cosmology and healing practices that include your gestation date of birth.
           You've heard of the 4 agreements by Don Miguel Ruiz? Balam has developed the 4 agreements for your physical, emotional, mental, and energetic (spiritual) well-being.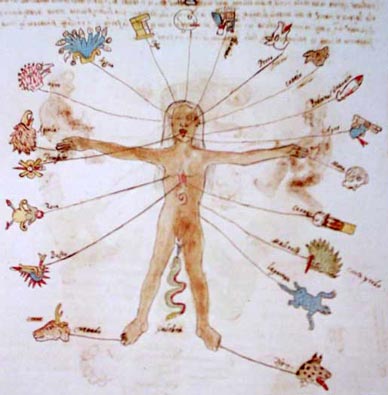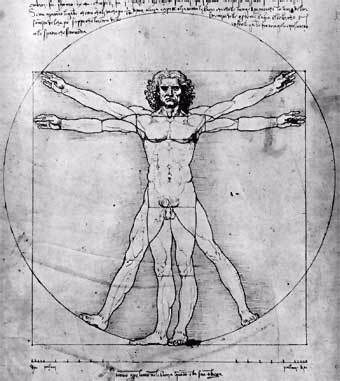 Human Engineering (Maya Medicine)
4 points:
Mayan Aztec Sun calendar ~ Each registered participant will receive an astronomical natal calculation according to the Mayan Aztec Sun calendar. This includes a calculated gestation date. Balam has integrated the ancient Mayan Aztec Sun calendar charting as a way to understand the cosmology of a person. Medical Astrology identifies potential weakness and strengths in your physical make up. The ancient Mayan Aztecs already practiced the 20 day based sun calendar as a means for identifying greatest potential strengths and weakest in the health of the Mesoamerican populations. Medical astrology is rare, ancient Mayan Aztec astronomical natal calculation is even more rare to find in today's world of medicine. This unique healing method will reveal key health details about yourself.
ElectroAcupuncture according to Dr. Voll (EAV) ~ a documented and proven measuring method in HZ (cycle or waves per second) of energy on acupuncture meridian points on the human body. EAV is an "energetic" testing procedure. EAV is an "Energetic" assessment of the individual. Using EVA measuring device on the body's meridian points for determining health imbalances is quick and non-invasive. With knowledge of your magnetic wave function, immune responses improve through electromagnetic waves which magnetize bodily fluids. Tool holistic practitioners can incorporate to their EFT (tapping) or Reiki practice.
Bio-Nutrition ~ PH balance, methods of alkalization, and bicarbonate usage
Yoga Maya Quiche exercises ~ breathing exercises, like the Vedic cultures of India; the Mayan also developed a form of yoga that incorporated breathing exercises as a therapeutic method to aid the body's health.
After completing all cosmological, energetic, and diagnosis assessment by Balam, he will prepare specific herbal tinctures accordingly.
           You've searched for healing methods, you've searched for a better understanding of your roots, you have met elders, now we have the honor of hosting Guillermo J. Gonzalez Soto, an 87 year old who has dedicated his whole life to this holistic science and Mayan Aztec cosmology.
           Balam attends in the healing process for individuals with Cancer, diabetes, and obesity. You want to change your life? You want to change your nutrition? You will need to practice the exercises of the ancient yoga Maya Quiche from 6,000 years ago practiced the original nations, the Aztec Mexika Maya Quiche. It was practiced by Netzahualcoyotl in 1432 in ancient Mesoamerica. This work has been a life-long investigation by G.G.S. ~ Balam.
​ Ancient Mexika roots, healing methods, and your connection to the earth & cosmos all in one conference.
Medicine that our ancestors practiced in integrated holistic healing situations.
 Embrace health embrace the future…meet Balam…and his wife all the way from Tenochtitlan Mexico in Chicago for a limited time!!! Act now!! Register now (aztecshewarrior@gmail.com). Funds will go to his airline tickets, lodge, medicine, diagnosis, and conference.
Sponsors, yoga studios, holistic practitioners, Universities, Libraries, academic institutions and media are strongly urged to join in collaboration, co*creation or booking. ~ Contact 917.208.7982 Diana
Zenka Tlazokamatli
  Ingenieria Humana (Medicina Maya) ~ Conferencia en Chicago por GGS Balam
Human Engineering (Maya Medicine) ~ Conference by GGS Balam
Mexico Tenochtitlan ~ Guillermo J. Gonzalez Soto (GGS) Wink Z'ek Balam
Chicago ~ Diana L. Sanchez Ketzal Cihuatl